2015 - User Research
Understanding the patient journey when choosing a hospital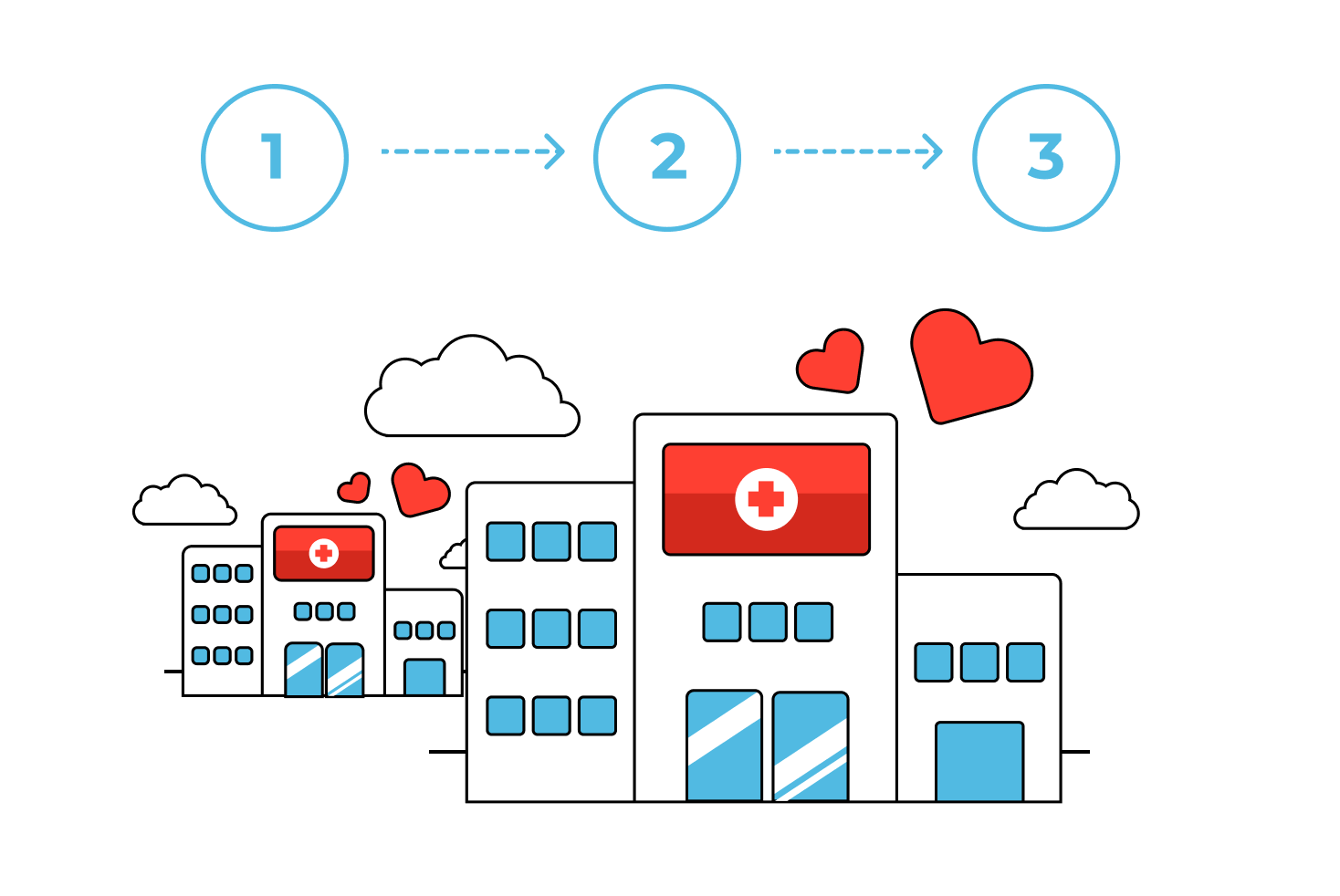 About
I joined Practo in 2015, when the doctor listing platform had been up and running for about two years. The website helped patients find the right doctor.
My team's mandate was to help patients find the right hospital to meet their needs.
We interviewed patients to understand their hospital selection process and if there were any specific data points they would be interested in knowing before making a choice.
Research
One interesting response so that patients wanted to know the department's or surgeon's success rate during surgeries. Which seemed logical.
When discussed with doctors we realised that some of the best surgeons have a lower success rate when compared to the average surgeon, because they are the ones who handle the more complex cases.
"[the] best surgeons have a lower success rate that the average surgeon because they handle complex cases"
It was clear that we while we needed a user first approach, we also needed to understand the doctor's and hospital's point of view.
When do patients go to a hospital?
Critical condition or Emergency. Patients that have a medical emergency and need to find a hospital. These patients ideally want the nearest possible hospital. In most cases, someone will call the hospital on their behalf. In any case, this is not a case we wanted to support. We expect the patient to directly call a helpline number (103 in India, 911 in the US, etc.)
Initial Consultation. Customers that went in for an initial consultation. Maybe they had a non-critical medical problem (knee pain), and went to a hospital they trusted. The hospital guided them to the right doctor and the doctor completed the consultations. These patients were selecting the hospital for the brand. They had done no research on which doctor was present there. Since the patient had already developed a liking for a brand, our role then is to reaffirm (or reject) this choice.
Mandatory Treatment. Customers that were diagnosed with a condition that required them to go to the hospital for a treatment. There patients had visited a General Practitioner (or a specialist doctor), who had recommended the treatment, AND, in most cases, suggested the hospital and doctor to get it done from as well. Since patient's cared more for the suggestion of their first doctor in choosing a hospital, our role then is to reaffirm (or reject) this choice.
Elective Treatment. Customers that chose to get elective surgeries done (LASIK, Liposuction, Hair transplant etc.). These patients were dependant on their own research when it came to selecting a hospital. They might consult with friends that have gotten the treatment earlier and take suggestions, but the burden of choice is completing on them.
Parameters to be considered
Patients care about one thing. Getting healthy. I have a cough, cure me.
It is preferable to visit a bad hospital with a good doctor, but you would never want to visit a good hospital with a bad doctor. So before we understand hospitals, let's see if we can understand how patients select a doctor.
Your experience with a hospital will be a function of certain objective parameters about the doctor, objective parameters about the hospital, and certain contextual factors related to you.
Hospital Experience = (Quality of Doctor x Quality of the Hospital x Contextual factors)
Objective parameters (Doctor)
Qualification: Must have the right qualification for the job. As a doctor, she must have an MBBS degree, and be registered with the Medical Council of the region (MCI in India).
Experience: Should have been providing this service for a long time.
Punctuality: Should see me at the scheduled appointment time.
Feedback/Recommendation: Social validation is helpful for any service provider.
Objective parameters (Hospital)
Hygiene: Should be clean.
Facilities/Equipment: The hospital should have the necessary diagnostic equipment (eg. x-ray machine) if that is a speciality requirement (eg. dentists), else the patient has to make a run back and forth between the hospital and the diagnostic lab. But it's easy to lose yourself down this rabbit hole. Patients do not care whether the hospital has the latest model of each equipment, they care if the doctor can fix their problem. (but that hasn't stopped hospitals for advertising it)
Presentation: Should have a waiting room for, well, waiting in. Should have wifi. Should have some magazines. Should have air-conditioning. Should have coffee. Should have a washroom. Should have a nice painting in their lobby.
Hospital Policies: Visitor policies are crucial to consider when a patient goes in for a baby delivery. Other policies such as whether the husband is allowed in the room are also important to consider during baby delivery.
Subjective Parameters (Hospital)
Brand: Hospitals (especially hospital chains) attract patients based on their brand value. For a patient who does not know which doctor to visit, it is easy to lean on a popular branded hospital with the expectation of a good treatment.
Quality of Staff: Should have helpful receptionists and nurses that can make the patient feel comfortable.
Fairness of treatment and costs: Patients want to be sure that the costs billed by a hospital are fair and correctly accounted for. There should be transparency in what the cost of each treatment is. There is a lack of trust when it comes to hospital billing and unnecessary treatment recommendations. Some data points are unavailable due to lack of regulation in the industry, such as Normal Delivery to C-Section ratio. In the United States, a hospital is required to maintain a certain ratio and report the same. This is done to keep a check on unnecessary c-sections that the hospital may push the patients into in order to earn more.
Contextual parameters (What makes a service provider good for you?)
Language: The doctor should be able to converse in a language I am comfortable with.
Proximity: Should be close to where you stay or work, since you might need to make follow-up visits. If you are pregnant and looking for a hospital to help you deliver your baby, you want to pick something as close to home as possible so that you can be rushed in in case of an emergency.
Conclusion
When you're choosing a hospital from a list of hospitals you need filters and categorisation, but when you need reaffirmation on your own decision, you care more for a single hospital's profile. In order to fulfil this need, we needed to get detailed data for each hospital. So, the strategy was that even if we didn't cover volumes of hospital it was fine, as long as we were getting detailed data about the ones that we did list on the platform.
Patients looking to get an elective treatment care specifically about how the hospital is at providing that particular treatment. So it was worth understanding the treatments offered by each hospital and data points around the treatment (price, department, etc.)
Speciality-specific data was important, for example, if a woman goes in to deliver a baby, she may not care about the doctors in the hospital's orthopaedic department. So, based on the search, hospital data would need to be re-ordered to make it relevant for the user.
Do patients really think about ALL these factors before selecting a hospital or doctor?
No, but that's why it is all the more important for a platform to distill all this information into an easy to consume format and assist the patient in their hospital selection journey.